ATHENS

FOLK ART MUSEUM

Sections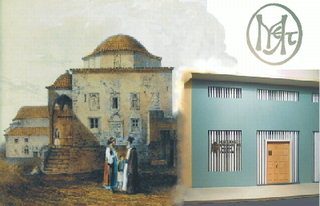 The Museum of Greek Folk Art comprises:

Exhibition rooms (permanent and periodic exhibitions).
The Administrative Services.
The Library, containing 5000 volumes, chiefly on folk art, folklore, ethnology and museology.
The Archives (Photographic, Film, Sound).
The Photographic Archive contains negatives and transparencies of the objects in the museum collections and of subjects in Greece (objects - monuments, occupations, etc.).
The Educational Programme Section.
The Conservation Laboratory for museum objects, staffed by specialists in the conservation of fabrics and different materials, especially wood and metal. The responsibilities of the Laboratory include all work and activities connected with the preventive and active conservation, restoration and protection of the Museum collections, and also the documentation and publication of the conservation work.
Parenthetically, the Society "The Friends of the Museum of Greek Folk Art" (1989) assists in furthering the various objectives of the Museum and is responsible for the operation of the Museum Shop.
Please share your opinion of it with other travelers. Write a review!