ATHENS

FOLK ART MUSEUM

Masquerades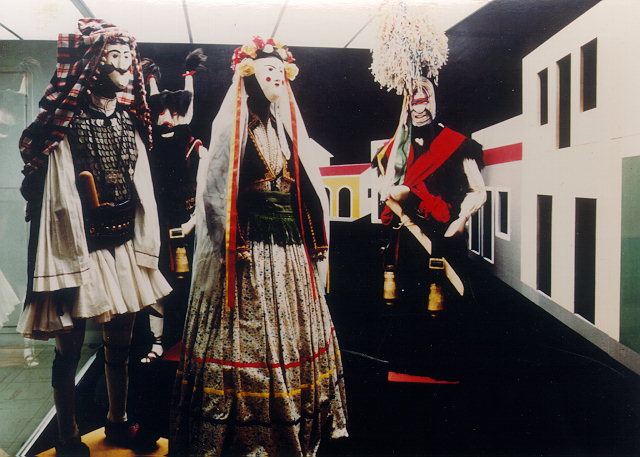 Masquerades are manifestations of a fertility nature with a very ancient tradition, their purpose being to ensure health, the germination of crops and the fruitfulness of the earth, like the ancient Dionysiac celebrations. Some are held during the twelve days after Christmas (the "Arapides" at Nikisiani, Kavala, and the "Babouyeroi" at Kali Vrysi, Drama), others at Carnival time (Sochos Carnival, "Boules" at Naousa, and the "Yeros" and "Korela" on Skyros), and others on May Day.

Photograph of the exhibition room in the Museum masquerades in different parts of Greece (Naousa, Sochos, Skyros).
Please share your opinion of it with other travelers. Write a review!