ATHENS

FOLK ART MUSEUM

Shadow Theatre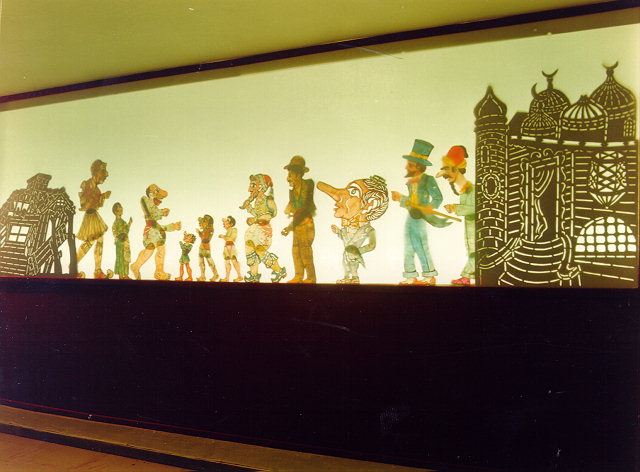 The shadow theatre, of eastern origin, represents a peculiar form of theatrical art. The Greek Karaghiozes epitomises a distillation of the popular spirit and communicates experiences from the political and social life of the people with the aim of amusing. Its chief mode of expression is through the screen, word and song, as well as the figures made either of leather or cardboard; the Karaghiozes performer creates behind the screen works inspired by Greek mythology and history, popular stories and contemporary everyday life.

Photograph of the indoor exhibition room of the museum: reconstruction of the Karaghiozes screen. It shows the central figures of the Karaghiozes performer's art, Karaghiozes's hovel and the Pasha'a seraglio.
Please share your opinion of it with other travelers. Write a review!