ATHENS

NATIONAL ART GALLERY

Giovanni Battista Tiepolo - Eliezer and Rebecca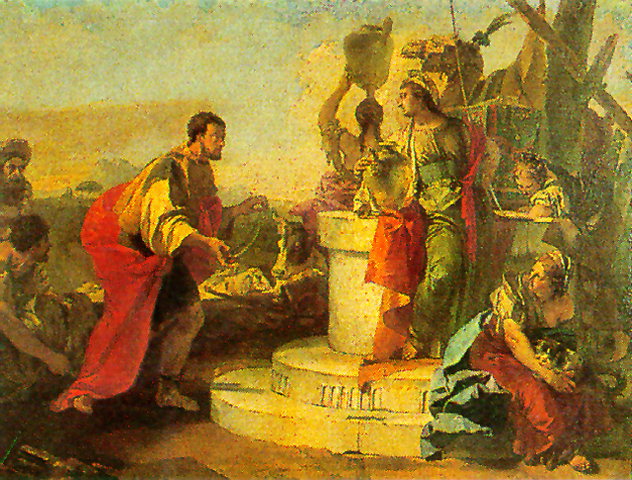 Giovanni Battista Tiepolo (1696-1770)
Eliezer and Rebecca
France and Venice, the two major centres of the European Rococo, are represented by a few notable examples; "Eliezer and Rebecca" (c. 1730) by Giovanni Battista Tiepolo (1696- 1770) and "The Agony in the Garden" (ca. 1745-1750) by his workshop are two major cases. On the other hand, a few outstanding works such as "Moses Drawing Water from the Rock" by Jacob Beschey (1710- 1788) and the "Lady with the Parrot" by Willem van Mieris (1662- 1747), show the continuation and the end of a great tradition.
Please share your opinion of it with other travelers. Write a review!