ATHENS

NATIONAL ART GALLERY

Eugene Delacroix - Mounted Greek Warrior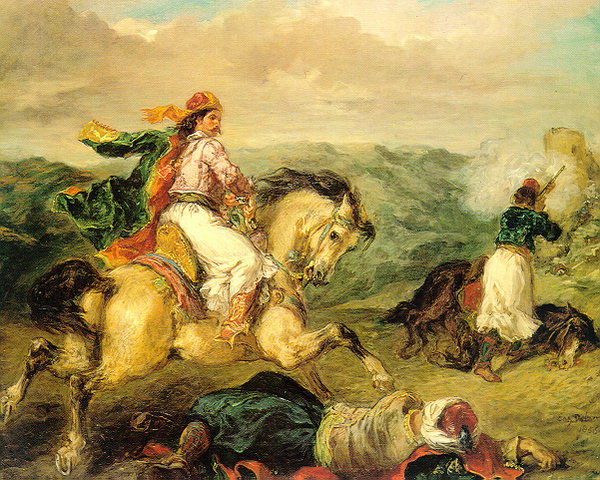 Eugene Delacroix
Mounted Greek Warrior
oil on canvas
inv. no 5618
dimensions: 0,657 x 0,816m.

Among the priceless series of still lifes in the collection of the National Gallery we should note a rare example by the French l7th-century painter Jacques Linard (1600-1645) and also a seventeenth century trompe l'oeil by the Italian artist G.B. Bonsi, entitled "Objects on a wooden board". The "Mounted Greek Warrior" (1856) by the leading representa tive of French romanticism Eugene Delacroix (1798-1863) is particularly moving for us Greeks because of its philhellenic context.
Please share your opinion of it with other travelers. Write a review!