ATHENS

HISTORICAL MUSEUM

Sculptures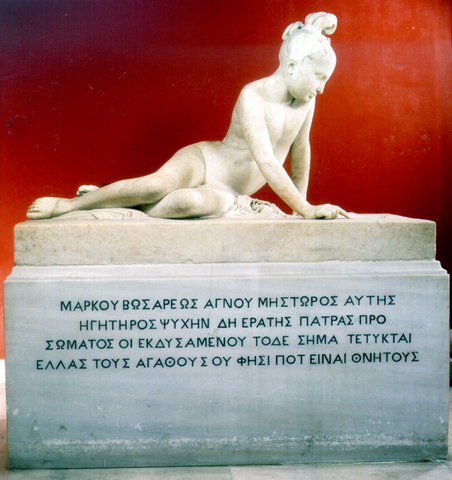 Marble and bronze busts of Greeks and Philhellenes, statues and sculptures, plaster medallion casts. They are principally works of Greek artists of the 19th and 20th centuries, such as Dimitrios and Ioannis Kossos, the Fytalis brothers, Lazaros Sochos, Georgios Vroutos, Ioannis Karakatsanis, Michail Tombros, Vassilios Falireas, Nikolas et al.

Of particular interest is the collection of plaster death masks (casts of faces), which preserve the features of many famous figures in Modern Greek history, among them: Adamantios Korais, Theodoros Kolokotronis, Nikitas Stamatelopoulos (Nikitaras), I. Makriyannis, V. Mavrovouniotis and others.

The headstone from the tomb of Markos Botsaris, fighter of the revolution, created by the French sculptor David d'Angers.
Please share your opinion of it with other travelers. Write a review!