ATHENS


Philhellenic items and ceramics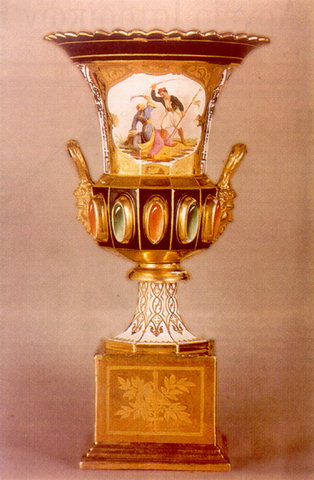 The collection is comprised of objects (dishes, vases, watches etc.) made in Greece and Europe from the 19th to the 20th centuries. Below, a partial list of the units of this section: Objects with Philhellenic representations, memorabilia of historic events or commemorative celebrations, folk art items

In the picture Medicis Parisian porcelain vase. A product of French phihellenism (1825-1830), decorated with a battle scene based on the Loeillot lithograph whose subject is: "Greek soldier seizing the banner/flag of the enemy".
Please share your opinion of it with other travelers. Write a review!