ATHENS

NATIONAL THEATER

Donations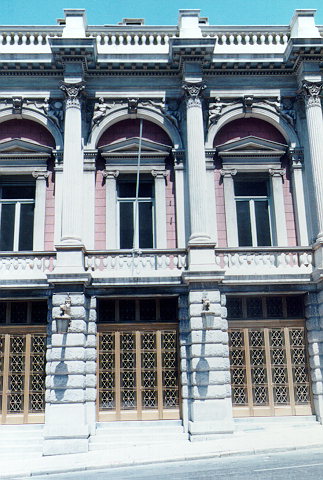 The capital for the construction of the building was almost entirely donated by Stephanos Rallis, a prominent Greek from London, as well as by other members of the Greek community there, like Korialenes and Eugenides. Donations were also given by the Public Endowment Fund, and other sources following various initiatives of King George I.

In 1970 a study by the architect M. Perrakis, for the transformation of an experimental convertible theater, was conducted and apllied.

Inside the building there have been restorations and the stage installations have been modernized. The facets were also restored and the "New Stage" was remodeled. By a ministerial decree of 1952, the building was identified as "in need of special protection" according to the relevant 1950 Law.

The "Central Stage" of the National Theater and the "New Stage" are currently functioning in the building.
Please share your opinion of it with other travelers. Write a review!