ATHENS

ANCIENT OLYMPICS

EXCELLENCE AND THE COMPETITIVE SPIRIT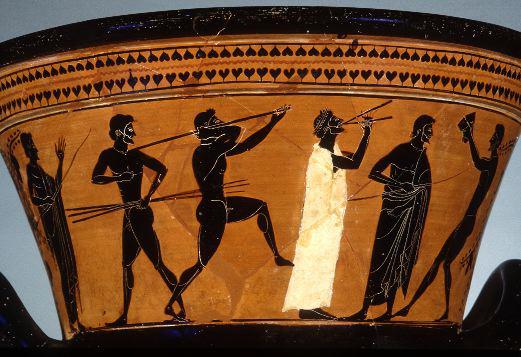 When the Persian military officer Tigranes "heard that the olympic prize was not money but a crown [of olive], he could not hold his peace, but cried, 'Good heavens, Mardonius, what kind of men are these that you have pitted us against? It is not for money they contend but for glory of achievement!'" Herodotus, Histories , 8.26.3

Ancient athletes competed as individuals, not on national teams, as in the modern Games. The emphasis on individual athletic achievement through public competition was related to the Greek ideal of excellence, called arete. Aristocratic men who attained this ideal, through their outstanding words or deeds, won permanent glory and fame. Those who failed to measure up to this code feared public shame and disgrace.


Please share your opinion of it with other travelers. Write a review!