ATHENS

ATHENS

Athens Festival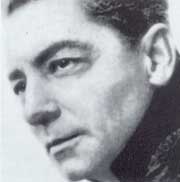 On the 24th of August 1955 the Athens Festival was inaugurated at the Odeon of Herod Atticus, with a piece by Haendel orchestrated by Molinari, and performed by the Athens State Orchestra conducted by Theodor Vavagiannis.
The concept of a Festival that would be a necessary addition to the Epidaurus Festival of Greek Drama is attributed to the Minister of Presidency of the Papagos Government, Mr George Rallis. The Metropolitan Opera director Dinos Gianopoulos was called from the USA in 1955 to realize the project, and bring it to completion.
The original idea expanded so that it included performances " of Operas, Concerts, Ancient Tragedy, and all kinds of happenings, which are inspired by Greek history and Mythology as well as Greek Literature, with the participation Greek Artists who pursue their distinguished career both in Greece and abroad, and of course important artists from all over the world".
The organization of the Athens Festival was taken over by the Hellenic Tourist Organization and the Ancient 2nd century. B.C Greco-Roman Odeon of Herod Atticus, was chosen as its venue. The Odeon at the time was in a very bad state, although many concerts and theatre performances were given there from time to time. The program of the first Year of the Athens Festival expanded over 40 days, and was covered mainly by the Greek Opera, the National Theatre, and the Athens State Orchestra. Many great artists took part, among which was Jonel Perlea, Katina Paxinou, Alexis Minotis, the conductor Andreas Parides, the baritone Kostas Paschalis, David Lloyd, and the famous Greek conductor Dimitris Mitropoulos who gave two concerts with the New York Philharmonic Orchestra (he gave a third one due to public demand), but they were transferred indoors to the "Orfeas" Concert Hall, due to bad weather.
As the years passed by, the venue of the Festival expanded, and included underground backstage rooms for the artists, and the Greek Architect Dimitris Pikionis modified the whole area around the theatre and the Acropolis.
In its 45 years of existence a great number of artists have performed for the Festival and the unique experience to present their art under the illuminated temple of Pallas Athena.
To name but a few, Maria Callas (1957), the pianist Gina Bachauer (1958), the New York Philharmonic conducted by Leonard Bernstein (1959), the Royal Ballet Covent Garden with Margot Fonteyn (1961, 1966), and with Rudolph Nureyef (1963), the Berlin Philharmonic Orchestra and the Vienna Philharmonic (1963) under Herbert von Karajan, (1962,1965), the 20th century Ballet with Maurice Bejart, the Kirov Ballet with Natalia Makarova (1966), Pablo Casals, Mstslav Rostropovich, David Oistrakh, (1966), the American Ballet Theatre with Carla Fracci (1970), the actor Derek Jacobi with the Prospect Theatre (1973), the Royal Philharmonic Orchestra under Sir Colin Davies (1975), the great Russian pianist Sviatoslav Richter, Agnes Baltsa and Jose Carreras (1984), Martha Graham (1983), Luciano Pavarotti (1991), Montseratt Caballe (1992), the Monte Carlo Opera (1994), and many other artists and companies.
For more informations and the programme of Hellinic Festival of 2005 please visit www.hellenicfestival.gr