ATHENS

MAPS

GREECE MAP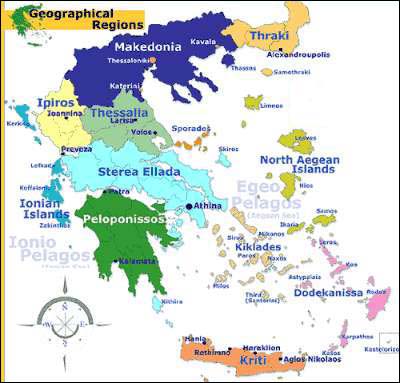 Greece map with the 12 districts (Diamerismata in Greek): Thrace, Macedonia, Epirus, Thessaly, Sterea Ellada, Peloponnese, Crete, Ionian islands, Cyclades, Dodecanese, East Aegean islands, Sporades. Click on the map to view actual size.

A new map section using Google maps interface is available on map of Athens Greece.
Please share your opinion of it with other travelers. Write a review!