ATHENS

FRISSIRAS MUSEUM

The collection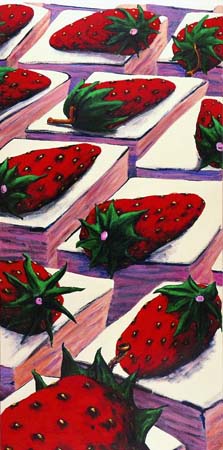 The Museum houses the private collection of its founder, Vlassis Frissiras. An attorney by profession but passionate about Art, Vlassis Frissiras has devoted a major part of his life to collecting works of traditional oil painting.

He starts collecting works by young Greek visual artists in 1978, with the resolute aim of putting together a collection made up exclusively of paintings centered on two axes: the human form and body, and representation, i.e. the figurative art that reinstates a method of painting which has been more or less marginalized by newer forms of art. In the 1990s his interest turns to European artists.

Today the Frissiras collection has 3,000 works (2,000 paintings and 1,000 drawings) of anthropocentric painting, including such important names as Peter Blake, Frank Auerbach, David Hockney, Paola Rego, Jean Rustin, Pat Andrea, Valerio Adami, Leo Golub, Dado, Mimo Paladino, Antonio Segui, Sam Szafran.

Given that Greek art in the 20th century was actively engaged in dialogue with the major European art movements, the Frissiras Museum collection aims to reappraise history and reposition the outstanding figures of Greek art (Kessanlis, Moralis, Baikas, Lappas, etc.) within the mainstream European art production.

The Museum intends to set up the secret dialogue the works of certain artists develop with each other - for instance, C. Tsoclis and Ñ. Blake, Fr. Auerbach and Ì. Theofylaktopoulos, Ed. Sakayan and J. Rustin, etc. To this end, the works chosen for display among the collection are those which satisfy two criteria - history and intercommunication - and function as the invisible parts of a thread in a narrative of figures.

Visitors can thus come across a wide range of versions of the human body, from faithful representation to deconstruction through the aspects of tragedy and comedy, the real and the surreal, the sober and the sarcastic, protestation and submission, demand and resignation.