ATHENS

ACROPOLIS

Erectheion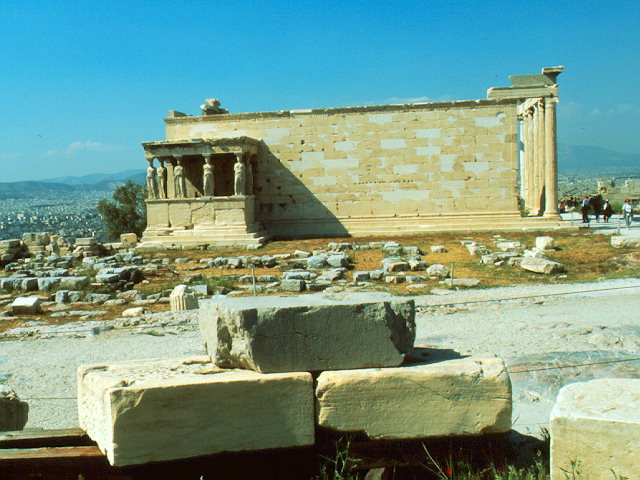 The Erechtheion is located on the north of the hill of the Acropolis. It is an elaborate building in the Ionic style, constructed between 421 and 405 BC. It has a prostasis on the east side, a monumental propylon on the north, and the famous porch of the Caryatids on the south. The main temple was divided into two sections, dedicated to the worship of the two principal gods of Attica, Athena and Poseidon-Erechtheus. A relief frieze, bearing a representation possibly of the birth of Erechtheus, decorated the exterior of the building.

To the south-west is the famous porch with the Caryatids, of which one is exhibited in the British Museum; the remaining are on display in the Acropolis Museum. On the monument itself casts replace the originals.
Please share your opinion of it with other travelers. Write a review!